Western Breast Clinic Nurse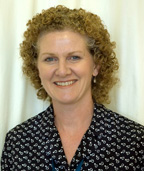 Sue Spencer
Sue Spencer has been with the Western Breast Clinic for many years and is an important part of our service to patients with breast and other cancers.
She provides the support required to help the patient cope with the diagnosis and proposed treatments, the surgery and chemotherapy.
As a fully trained Oncology Nurse, she is present throughout the treatments to assist your passage to the end of a complete and effective therapy.
Contact Sue for advice and expertise on the management of any problems you may have, especially seroma and lymph-oedema. On-site Physical Therapists are available for lymph massage and other treatments.